The award-winning master planned community of Summerlin® in Las Vegas and its rapidly evolving urban core of Downtown Summerlin®, offer the lifestyle, amenities, housing options and economic opportunities that are major attractions for remote workers considering relocation from expensive, over-crowded cities.
For Downtown Summerlin, it is those attributes, plus the development of new office space, as well as Nevada's friendly tax environment, that are attracting corporations seeking pro-business locations with flexible office space for a post-pandemic era.
According to new urbanism thought leader Richard Florida, "Human beings are social animals. We require connection, we require human interaction. Remote workers who are, by definition, working outside of the office will require more of this. So even as offices decline, the community or the neighborhood or the city itself will take on more of the functions of an office. People will gravitate to places where they can meet and interact with others outside of the home and outside of the office."
"While some suburban/urban centers across the country are just beginning to plan for amenities that would appeal to relocated remote workers, Downtown Summerlin's forward-thinking planning has created an environment ideal for a changing workforce and shifting lifestyles values and goals," said Kevin T. Orrock, President, Las Vegas Region, The Howard Hughes Corporation. 
Downtown Summerlin is a vibrant mixed-use urban core that has become a convenient and convivial meeting place for planned or ad hoc business meetings. Located approximately 20 minutes from McCarran International Airport, 1700 Pavilion makes commuting to other cities, when necessary, a breeze.
As an entertainment, retail and business destination, Downtown Summerlin currently boasts 125 retail stores and restaurants in a dynamic outdoor pedestrian environment; two Class-A office towers that are home to many of the city's leading legal and professional services firms; City National Arena – practice facility for the Vegas Golden Knights; Las Vegas Ballpark® – Triple-A baseball stadium and home of the Las Vegas Aviators®, the city's professional baseball team; and two luxury apartments – Constellation® and Tanager.
Further solidifying its position as the go-to community for remote worker and corporate relocation, The Howard Hughes Corporation, developer of Summerlin, recently announced its revitalized master plan for Downtown Summerlin that will further integrate innovative design, architecture, and state-of-the-art amenities into the urban core. This will further enhance Downtown Summerlin's connectivity between its retail area and entertainment offerings, as well as to the surrounding community. The plan calls for the construction of an additional new ten-story office building, 1700 Pavilion, and a second luxury apartment complex, Tanager Echo.
According to Orrock, Downtown Summerlin will continue to expand as a vibrant, mixed-use urban core through a series of strategic, market-driven development phases. With a growing population of Class-A office tenants, full-time residents, hotel guests and sports fans, Downtown Summerlin will further establish itself as a sought-after urban destination within the heart of suburbia, embodying Summerlin's hallmark healthy, active, outdoor lifestyle.
For more information on 1700 Pavilion visit Future.Summerlin.com.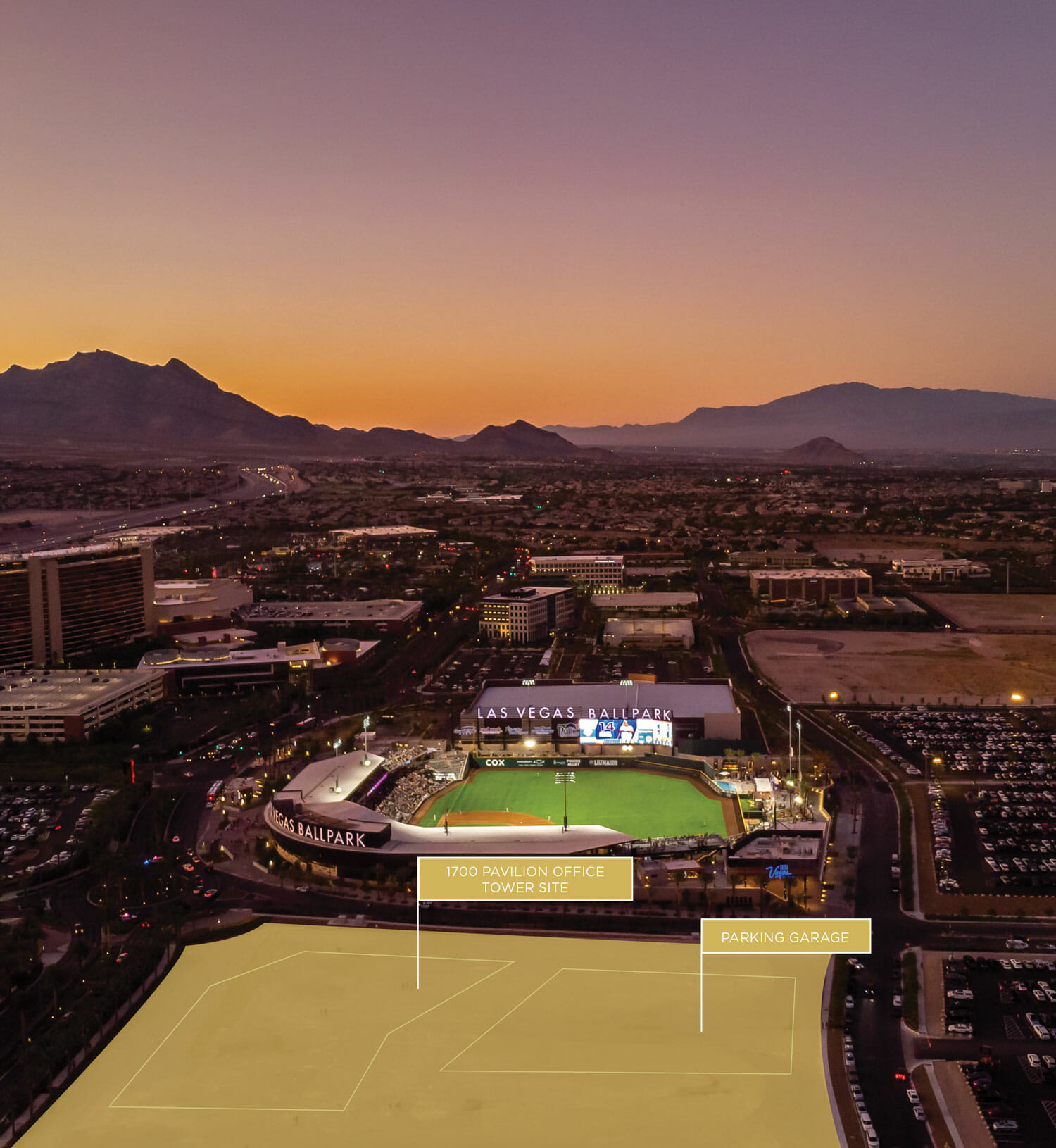 Share This Story, Choose Your Platform!
I want to upgrade my home, office and life.